I was thinking today as I packed these lunches that I am beginning my 14th week of packing school lunches this school year.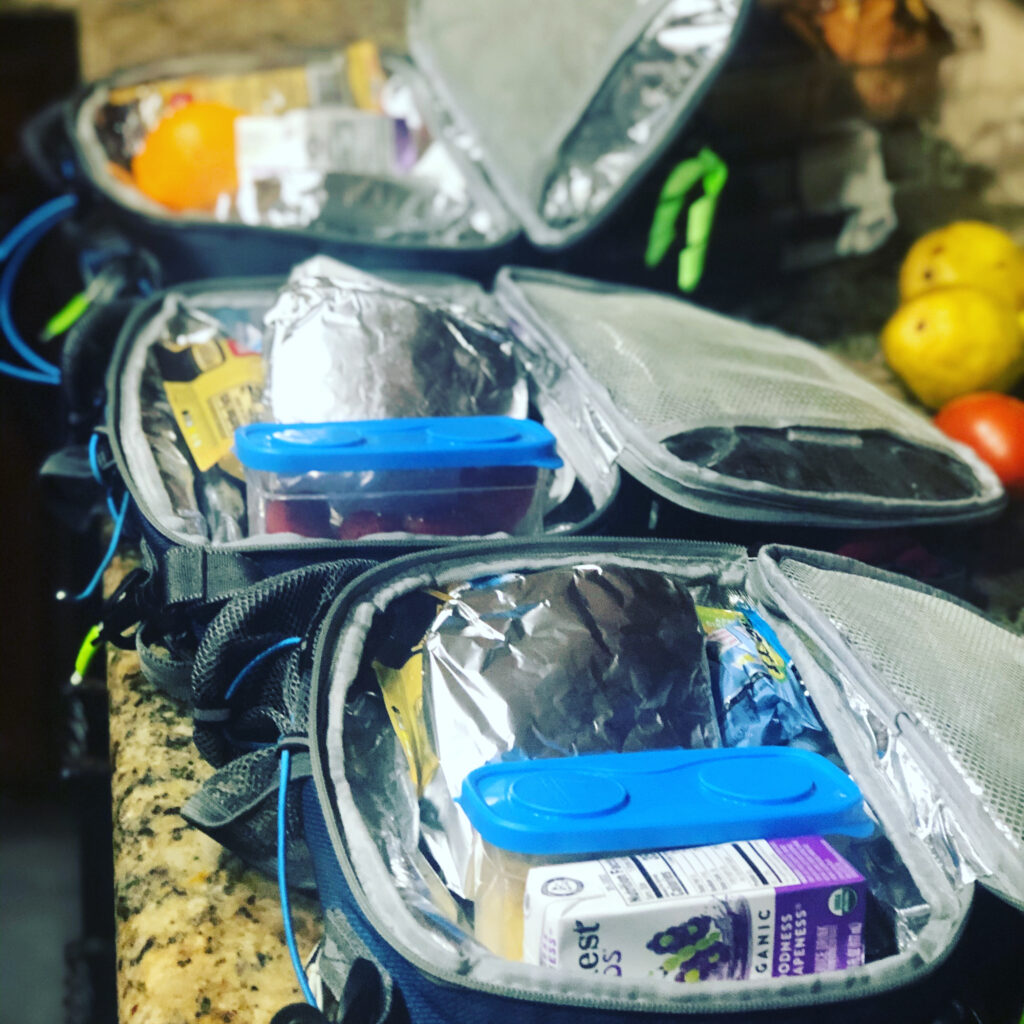 Isn't that amazing?
I think back when I bought these lunchboxes in early August, I wondered how much use they'd actually get. I figured the backpacks, the water bottles, and the lunch boxes might just be nothing more than a hope-filled purchase. But here we are, 14 weeks of filling them up and emptying them out, and they are softly worn after all. Simply amazing.
Don't get me wrong, I'll be happy to put them aside next week. This morning alone, I was instructed to "please put something healthy in our lunches, mom." One kid defined that as sliced pears, another as sliced strawberries, and a third as an orange ("but not the small one, mom, the BIG orange"). Apparently my lunch packing took a little turn at some point and failed to live up to their high health standards. I'm guessing a more organized mom would have a plan where they could pack their own. Perhaps I'll get there someday!
Despite the monotony of packing lunches, checking book bags, washing face masks – I find this morning that I can still find a little bit of joy in the undertaking.
Because I remember when it wasn't possible. And when I thought it wouldn't be.
This morning, I have tremendous gratitude for my sons' school and my own school. Gratitude for how much the administrations of both worked to ensure that kids could pack lunches and book bags and walk into school this Fall semester. I'm grateful for my sons' teachers and my colleagues for how much they put into every breath of this complicated semester. I hope they know how tremendously strong and resilient they are.
May we all pause today in gratitude for the things that were today. I know there are many things that weren't. But what a joy to behold the things that were!
Happy Monday of the last week of school of 2020 however you are spending it. Parents, teachers, students – you've got this!