It's chip Friday y'all.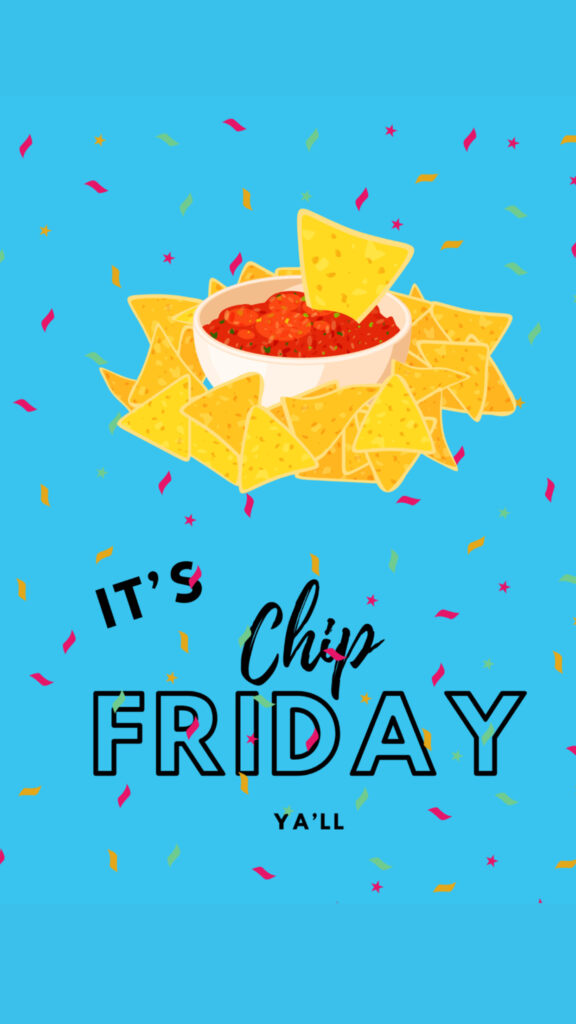 If you haven't followed my Instagram stories lately, you probably don't have a clue what chip Friday is. That's okay, I'll enlighten you.
My biggest cryptonite is chips and salsa. I can stay away from the brownies, the cookies, even the Oreos and the Cheetos (it helps to be allergic to both gluten and dairy). But I can not stay away from the salty, crispy chips and the sometimes warm but always spicy salsa.
It got really bad during shelter-in-place. So bad I think I ate a bag a day – and not a single serve bag either. They were some super healthy, grain free chips but still the calories… they were real.
Anyway, when August came around, I gave them up completely.
It turns out that eating what you love to eat everyday and staying away from it completely are equally miserable. So, I settled on "chip Fridays" instead. Every Friday after work til bed, I eat my fill of chips and salsa… and then not again until the next week.
This process has worked so well for me that I decided to write about it for my monthly Dotmagis post. Not only did I get to immortalize chip Friday, I managed to relate it to Advent. Curious how? Check out my post today over at Ignatian Spirituality's Dot Magis blog.
It's chip Friday, ya'll. That means my prayer today is simple – May your soul be awakened and your joy be complete by the smallest things that remind you of the expansive glory of God.
Now go ahead. Enjoy some chips and salsa with me today. You know it's gonna make you smile!