I am grateful for hooded pjs from Target.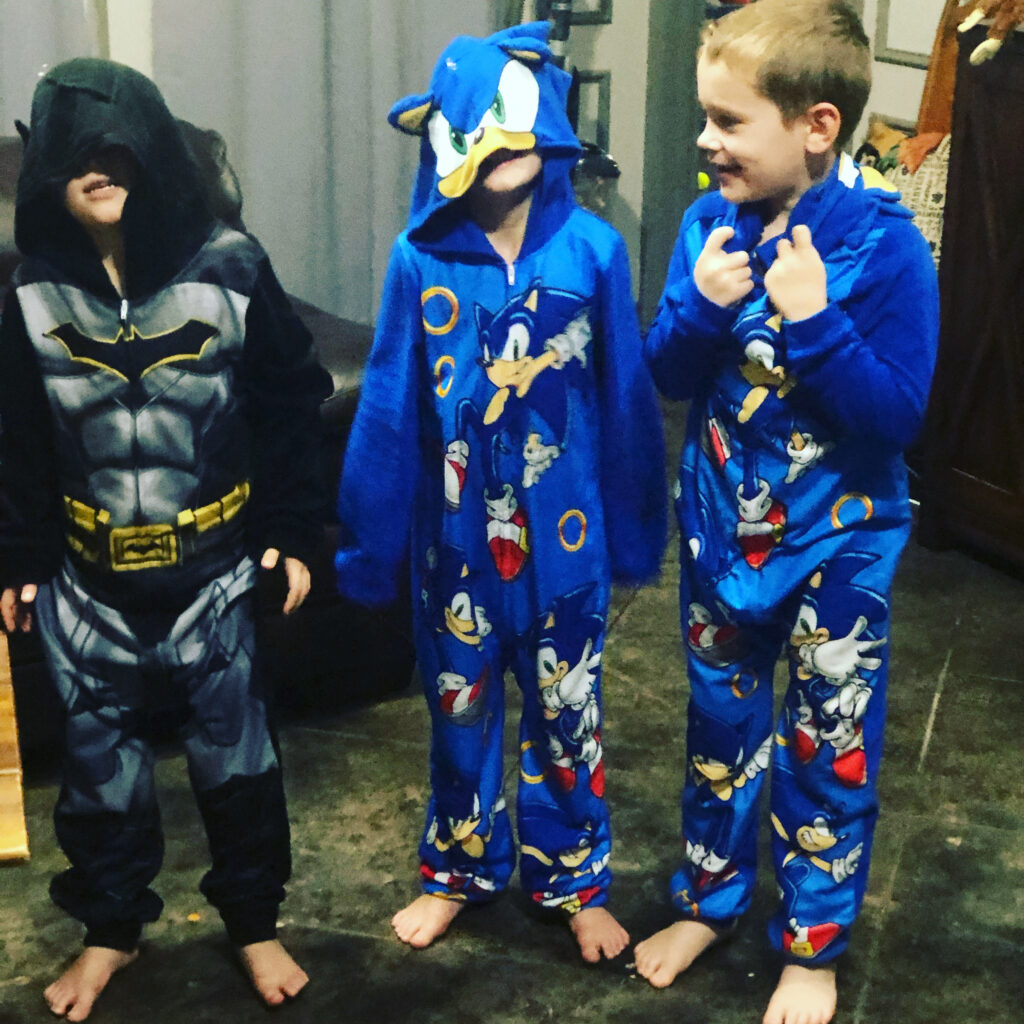 It seems appropriate that this be a week where I start with gratitude each morning. That's kind of the theme of Thanksgiving, isn't it?
Gratitude is also the start of the daily Ignatian Examen. Ignatius asked his men in the Society of Jesus, if they could do nothing else prayerfully each day, to always pray the examen at midday and at night. Often, for me, this time of morning writing and reflection is my examen.
In the examen, you start with gratitude before you move on to reflect on where you found God in your day and where God was more challenging to find. You start with gratitude before you look at those moments where you were less than your best self to others and seek forgiveness. You start with gratitude before requesting anything more of God for the rest of your day ahead.
So before I ask for patience today with my boys and e-learning, before I see where I have already let my frustration with our messy house and endless to-do list get the best of me, I am taking a breath to focus on gratitude.
And today I'm grateful for fluffy fleece character-themed hooded pjs from Target.
I mean they just make me smile. The boys put them on eagerly yesterday afternoon (after we washed and dried them) and they haven't taken them off since.
One of my twins ran up to me this morning and said "Mom, I forgot to tell you thank you for these pjs. They are just SOOOO cozyyy!" I guess he's grateful for them too.
What are you grateful for this morning? Name it. Maybe even write it down. And let the joy it has given you carry you through this Monday.
My prayer for you today is that you may have a day filled with so much to be grateful for a single page can't begin to contain it!