There are a couple blogs that I am a regular contributor for including the Dotmagis blog over at IgnatianSpirituality.com. This month for Dotmagis, I felt inspired to capture a moment with my oldest after the first day of school… when God hushed the world and I was blessed to speak with him soul to soul.
Here is an excerpt:
"The loud clang, clang, clang of the church bells resounding across the quad combined with the incessant chatter of excited kids running out of classrooms, looking for either their family cars in the carpool lane or their parents waiting on the warm September concrete. The noise of the bells was so loud it elevated the energy of the end of the first day of school.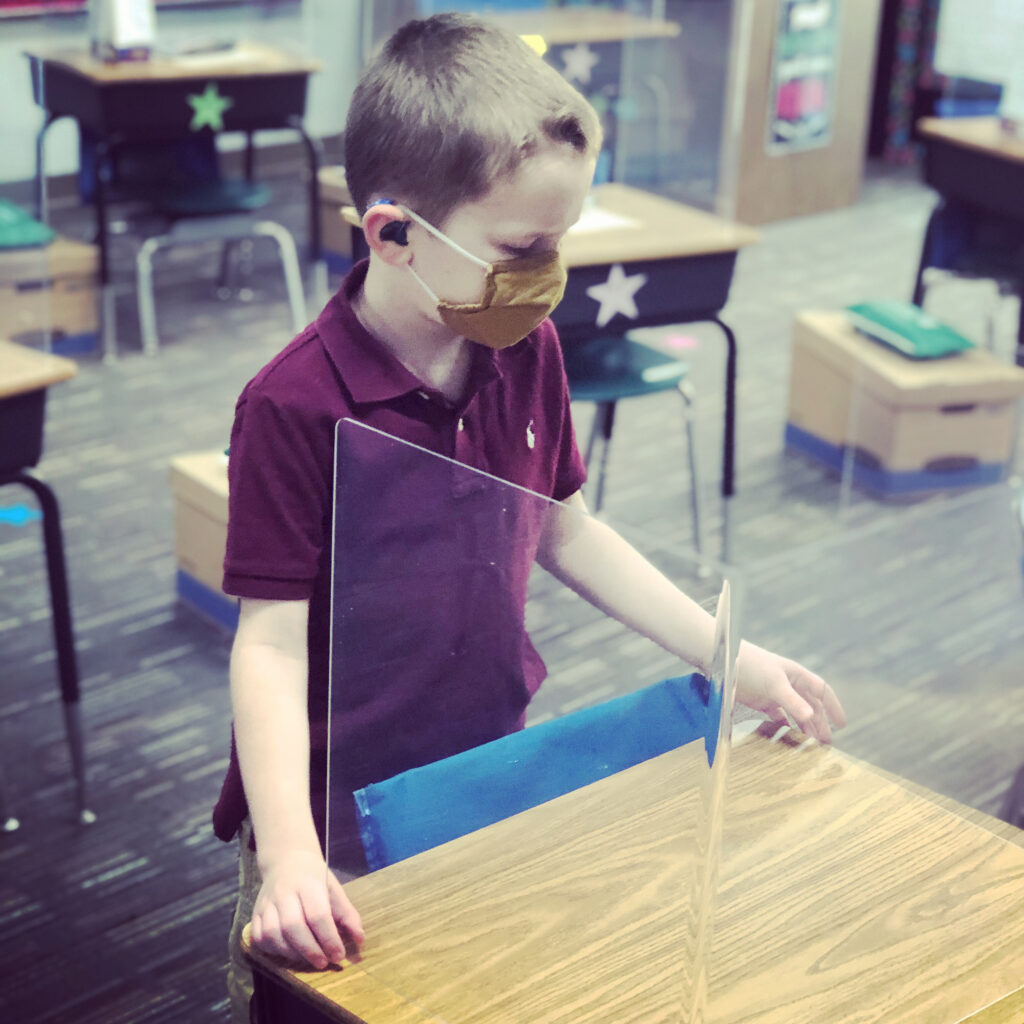 My twin five-year-old sons were covering their ears as they stood at my feet yelling, "Mommy, where's Flynn?" when I finally saw him coming towards us. It's hard to explain exactly how, but in many ways the moment when I finally locked eyes with my oldest son seemed to defy the laws of physics. It felt as if the instant his eyes met mine, time slowed to a stop. The loud noises around me suddenly faded into the background, and even his legs seemed caught in mid-gait as my oldest son and I just looked at each other.
He was the picture of a typical elementary school child in the middle of a pandemic. Under his brown eyes, his mustard yellow mask was stretched across his face, hiding his expression. His Catholic school uniform was still in pretty good shape after just a half a day of socially distanced instruction, though his shirttail was long released from the band of his shorts. On his feet were bright red and blue tennis shoes (permitted only for this special year), and his new backpack, stuffed with extra masks and hand sanitizer, rested squarely on his shoulders. He matched the rest of the crowd of students around him in so many ways, except one."
I invite you to go on over to Soul to Soul and engage with the rest of the piece as well as the thoughtful comments below it. May we all be blessed with a moment of silent soul to soul conversation today.