Some say hope is hard to find these days.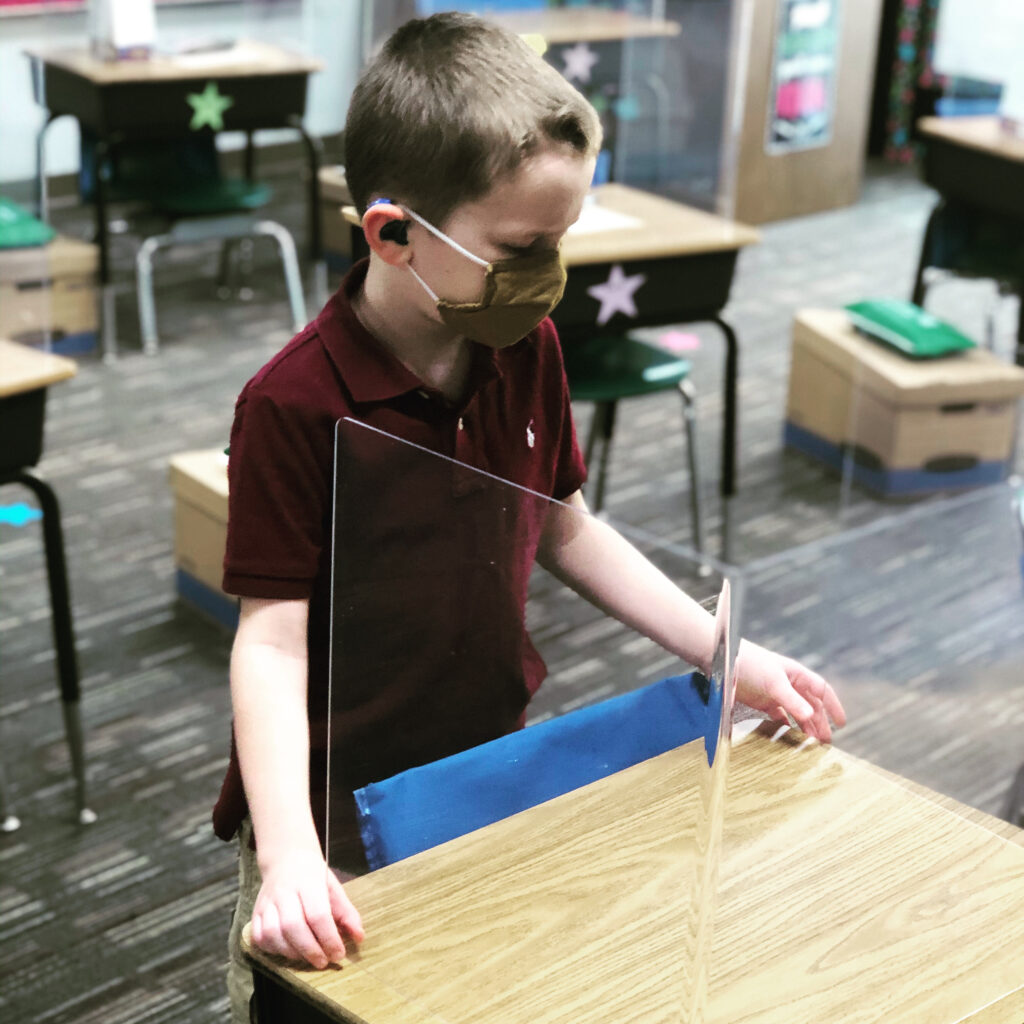 I can understand where they are coming from. Especially this morning as we wait to access the damage from yet another catastrophic event in 2020.
Hope. It's hard to find. But we must believe it can be.
Yesterday, I introduced my boys to school. Three kids in masks walked around and surveyed their rooms with plexiglass dividers and spread out desks. My twins have my oldest son's teacher this year for kinder. As we entered the room I heard him say timidly: "It looks… different."
But as the twins ran around and excitedly looked for their desks and the treasures their first ever classroom held, I saw my oldest pause to stare at the ceiling. "Mom," he said grabbing my arm: "I remember those, they were always here."
He was pointing at colorful balls hung from the ceiling and smiling (I can only imagine, it was under a mask after all) as he finally found solid ground in all the newness. He continued to marvel at what was new and what was familiar as he led his brothers down the hall to his own big 2nd grade classroom where he found his desk and the special place made just for him.
When we got home from our adventure, new red tennis shoes had arrived in the mail for his big second grade feet. He pulled them out immediately and put them on… and quite literally jumped for joy. "These are awesome!" he said with a unmasked smile clear as day across his face. "I can't wait to wear these to school!"
Hope can be hard to find.
But it is there.
Maybe it's hanging from the ceiling in the shape of familiar colorful balls. Maybe it's present in the bouncy foam of new tennis shoes hugging your feet in comfort.
Maybe it's in the sun shining light on people helping people after a storm. And in the God whose love survives all.
Praying this morning for all those in Hurricane Laura's path. And for a whole lot of hope.