Today is my husband's birthday.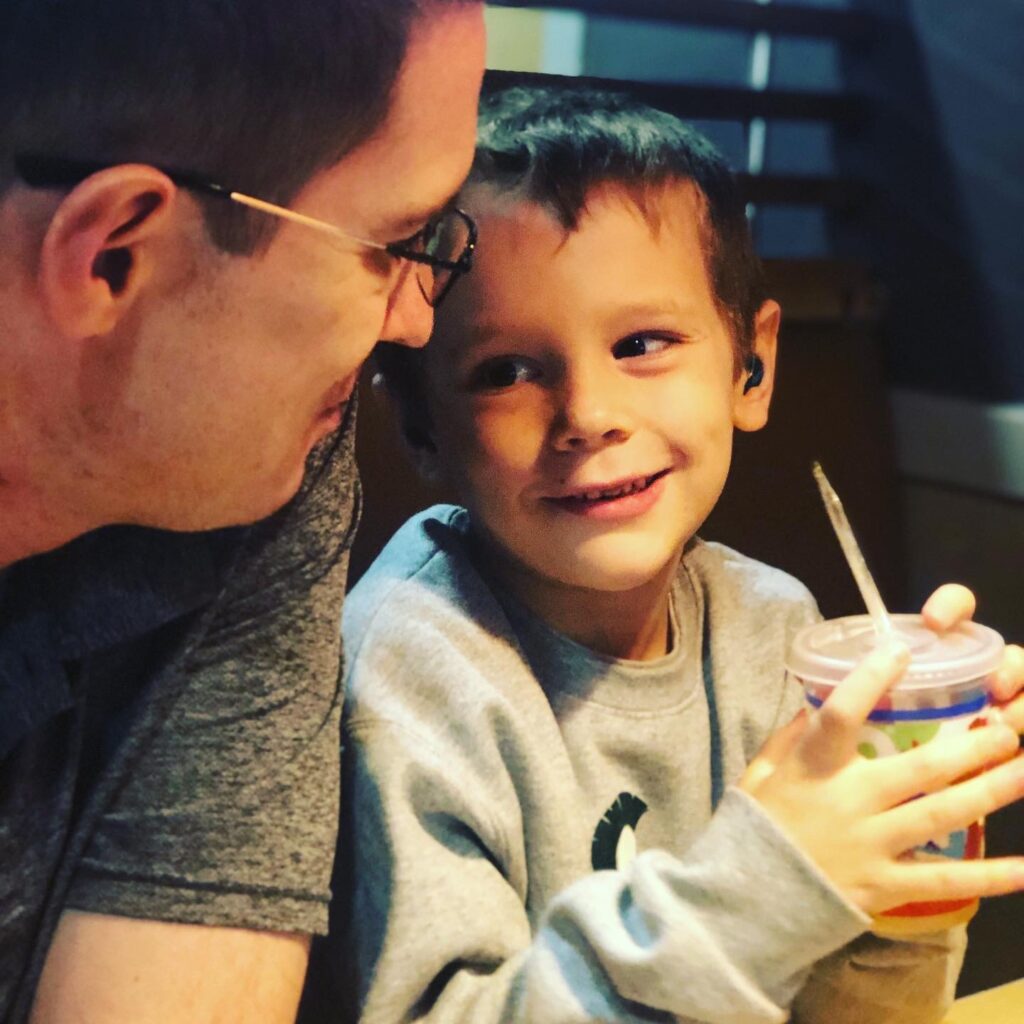 He's a couple years younger than me so he'll be rubbing that fact in all day. I guess I'll let him… just this once.
It's also conveniently a holiday this year for him so he gets to be home with us on a weekday – an even more special gift during this time.
I'm laughing a little this morning because he is currently making his own special birthday breakfast. He went to the store after work yesterday and picked up the biscuits and the ingredients for creamy sausage gravy plus a few other items he wanted to eat this weekend.
These are mostly things I can't eat and therefore, apparently, can also not make very well! My oldest son actually put a hand on my shoulder a couple weeks ago and said quite sincerely, "Mommy, your pancakes made me cough. Please don't make them again." It had been weeks since I tried to make them and he still, apparently, remembered the pain. So, needless to say – I'm ousted from the kitchen for this birthday meal.
So as I sit in the quiet in appreciation of my family together on a Friday, my prayer today is for him. I pray he feels appreciated by his family this weekend and that he knows our love. I pray for his health and well-being as he goes out to work each day. And I pray for a very blessed new year for him that hopefully will end better than it's starting.
And I pray for all of us – that we may have the grace to show those in our lives how much they are appreciated today in whatever way is unique to us. May those we love know through our actions and words the love God has for them in every moment, in every single breath.
"It is love alone that gives worth to all things."
– St. Teresa of Avila