I found four sets of kid paints and two sets of dot paint markers in my house yesterday and not a single paint brush.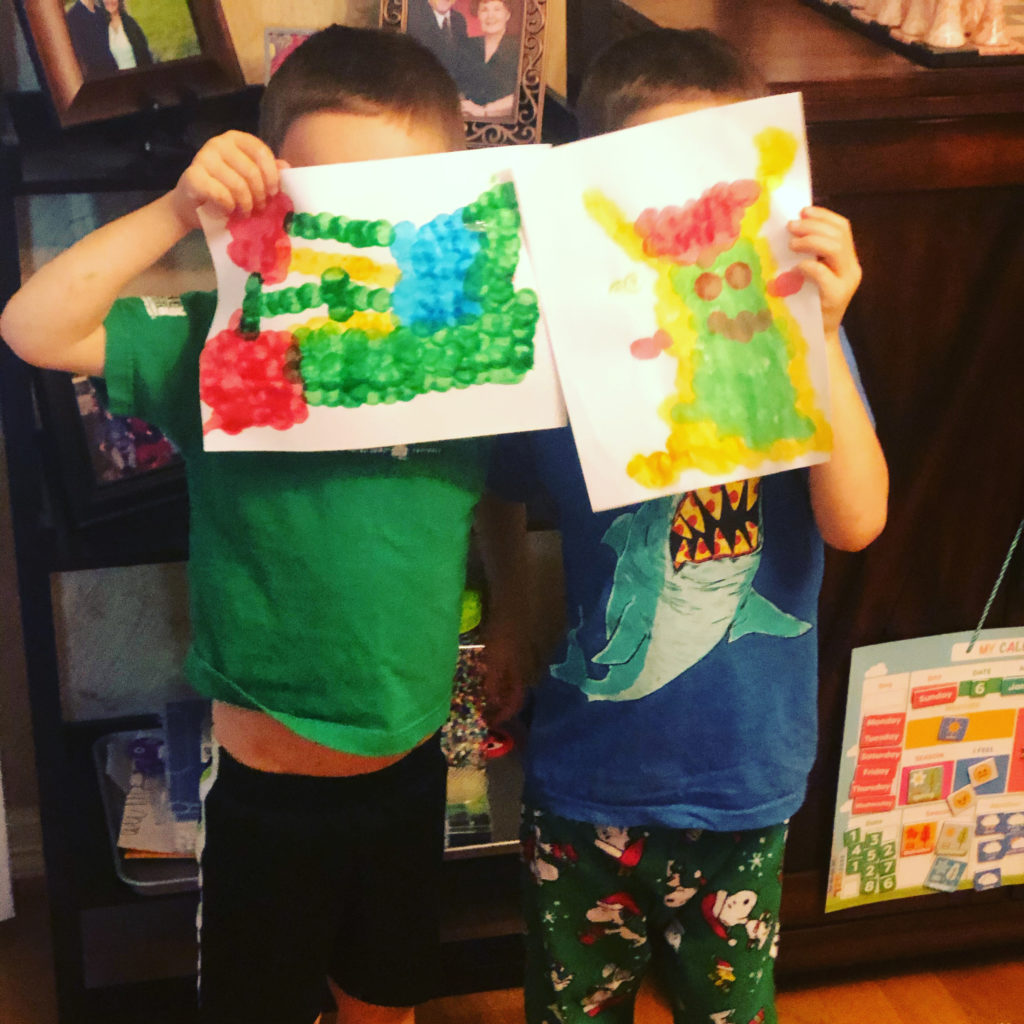 That was my latest quarantine discovery deep in the drawers of our makeshift classroom. A small art project for my first grader called for just a paint brush and water. And I didn't have the right tools. I immediately gave myself a very hard time. My son was actually excited about a homework assignment and we couldn't do it the right way after all. "That's okay, mom," my son said as he poured out the cup of water he had carefully procured. "We can do something else." Moved by his flexibility and understanding, I got out the dot paint pens and we set to work improvising.
A minute later, two curious twins came in and sat down to watch. So I handed them paper and they each carefully added one paint dot after another to their creations. While they worked, they talked to each other. "When we are done, we need to show this to our teachers. We made it for them. It'll make them smile," they said.
Despite the tantrums and the kids fights that have been almost daily in my house for the last five weeks, these three boys still have so much light and love in them. They still have resilience when things don't go as planned. They still are thinking and caring about people they haven't seen in weeks and wanting to show them their love.
They are still finding so many ways to show me what it's like to be so beautifully human.
If I could only be more like my children.
My prayer today for you and for me is from Pierre Teilhard de Chardin. It's a prayer to remember to show compassion and look outside ourselves even when it is most difficult.
"Oh God, I wish from now on
To be the first to become conscious
Of all that the world loves, pursues, and suffers;
I want to be the first to seek,
To sympathize, and to suffer;
The first to unfold and sacrifice myself,
To become more widely human
And more nobly of the earth
Than any of the world's servants."
Amen.
Wishing you a blessed Friday.⠀
⠀
⠀
⠀