I miss the sound of 1,200 students and faculty filing into our worship space to pray.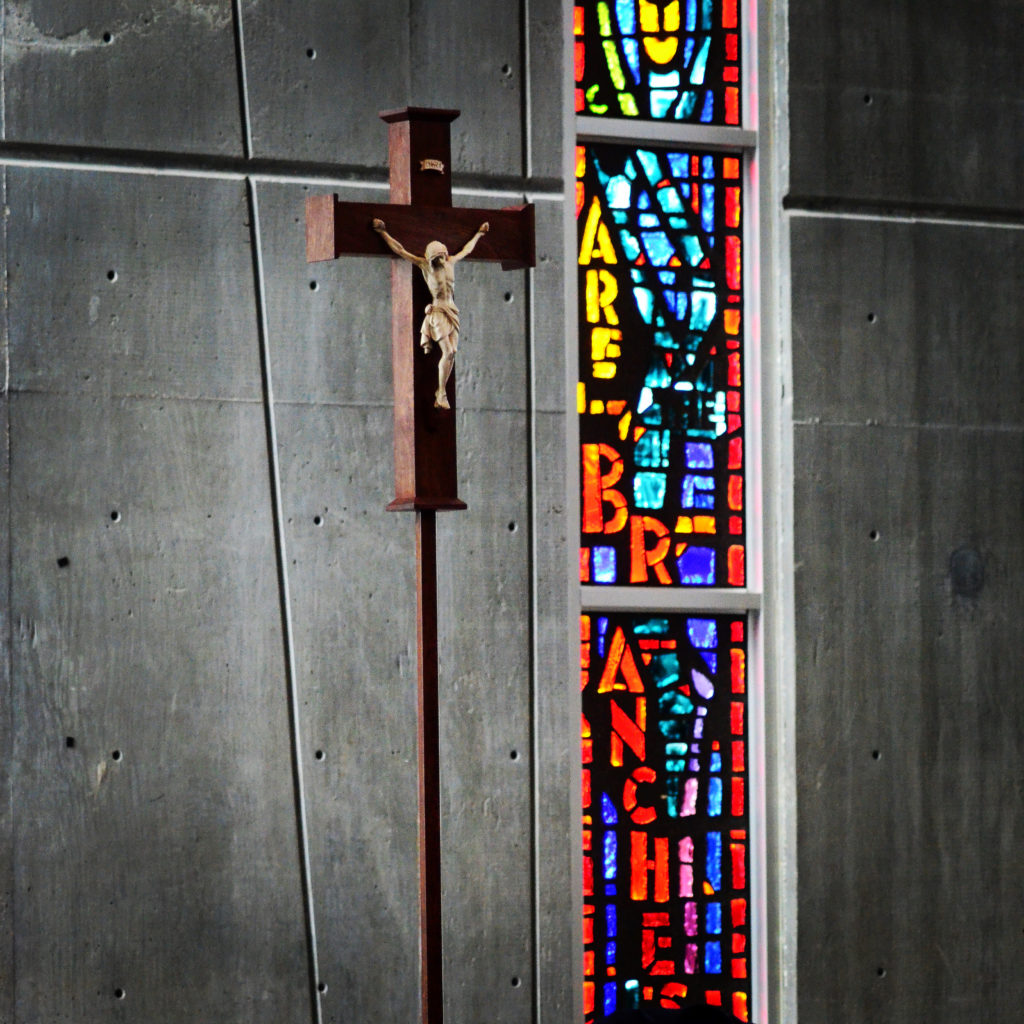 I have the privilege of organizing the weekly prayer experiences for our school whether that is prayer services or masses. And I'm always in awe of those that step up to offer a reflection or share their musical talent with the community. Our last one before we parted, in fact, a freshman got up and delivered an incredibly beautiful piano piece. You could almost see hearts being moved as he played.
Yesterday and today I'll be editing and piecing together our third virtual prayer service so that we can gather together tomorrow and feel, I hope, some sense of togetherness. Togetherness that brings us back to what it felt like to be in that large room standing under our beautiful stained glass cross with our voices united in prayer.
And even at home, I'm still in awe of those who have stepped up to offer their reflections and their musical talents without hesitation. And it's still such a blessing and a privilege to be the steward of that offering for our community.
Today, I'm praying for all the 1200 faces… who do you wish to bless today?
Join me in this prayer by John J Morris, S.J.:
"Mighty God, Father of all,
Compassionate God, Mother of all,
Bless every person I met,
every face I have seen,
every voice I have heard,
especially those most dear;
bless every city, town and
street that I have known,
bless every sight I have seen,
every sound I have heard,
every object I have touched.
In some mysterious way these have all fashioned my life:
all that I am,
I have received.
Great God, bless the world."
And God bless you as well. Amen.