Time can be such a gift.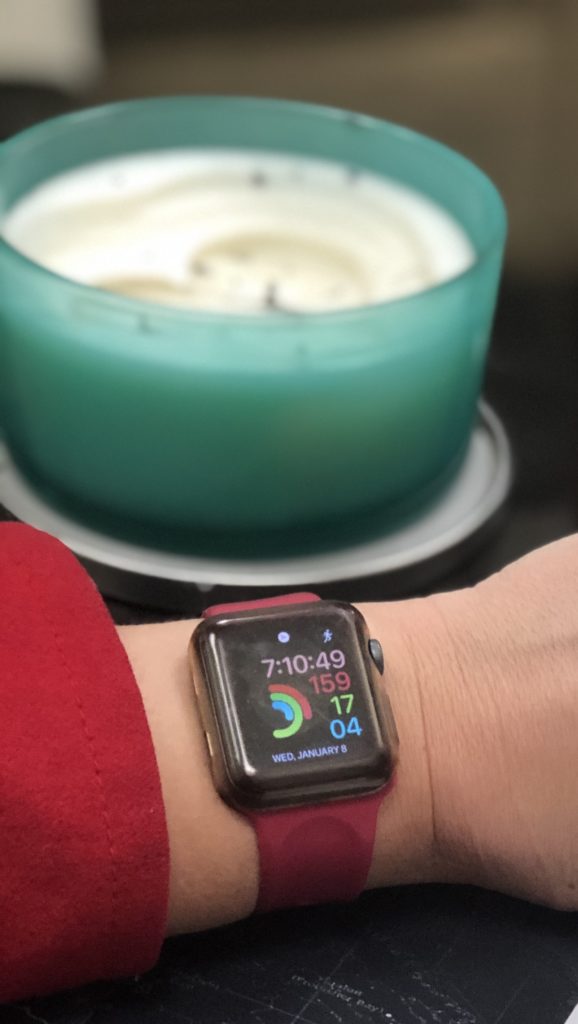 The first half of 2019, I got up every morning at 4:15. Then it started to slip a little to 4:30… then 5:00 and I think I landed sometime in December around 5:15. The rest of my family wakes up at 5:45, and I have found if I am not up early enough – mornings are unpleasant. I need my time. Back when I woke at 4:15, I worked out a little. I spent more time looking somewhat presentable for work, and I actually got to taste my breakfast.
So, as 2020 began, I decided one small step of mine would be to wake up at 4:15 once again during work days. I'm three days in and I'm trying to capture how great I feel. I actually sat on my kids beds and talked to them while they got dressed this morning. And I'm pretty sure I didn't anxious yell "we are gonna be late!" once.
I'm living this goal day by day at this point… I don't want to make it something that feels impossible… I don't want to hit the ground running only to fall flat on my face.
In my latest from @loyolapress's #dotmagis blog today, I speak about my small changes for a big year including:
Fostering gratitude⠀
Finding God in SOMEthing⠀
Practicing patience
In this last one, I mention a piece of a prayer that I refer to often by Teilhard de Chardin, SJ. In it, he says: "Above all, trust in the slow work of God." It takes time to see the fruits of small steps forward but what incredible fruits they can be!
See the rest over at ignatianspirituality.com. Where you can also read about my bad memories of PE fitness tests.
What are your small changes for a big year?