It's Monday morning and I am staring down at a to-do list a mile long.
And it's making me a bit anxious.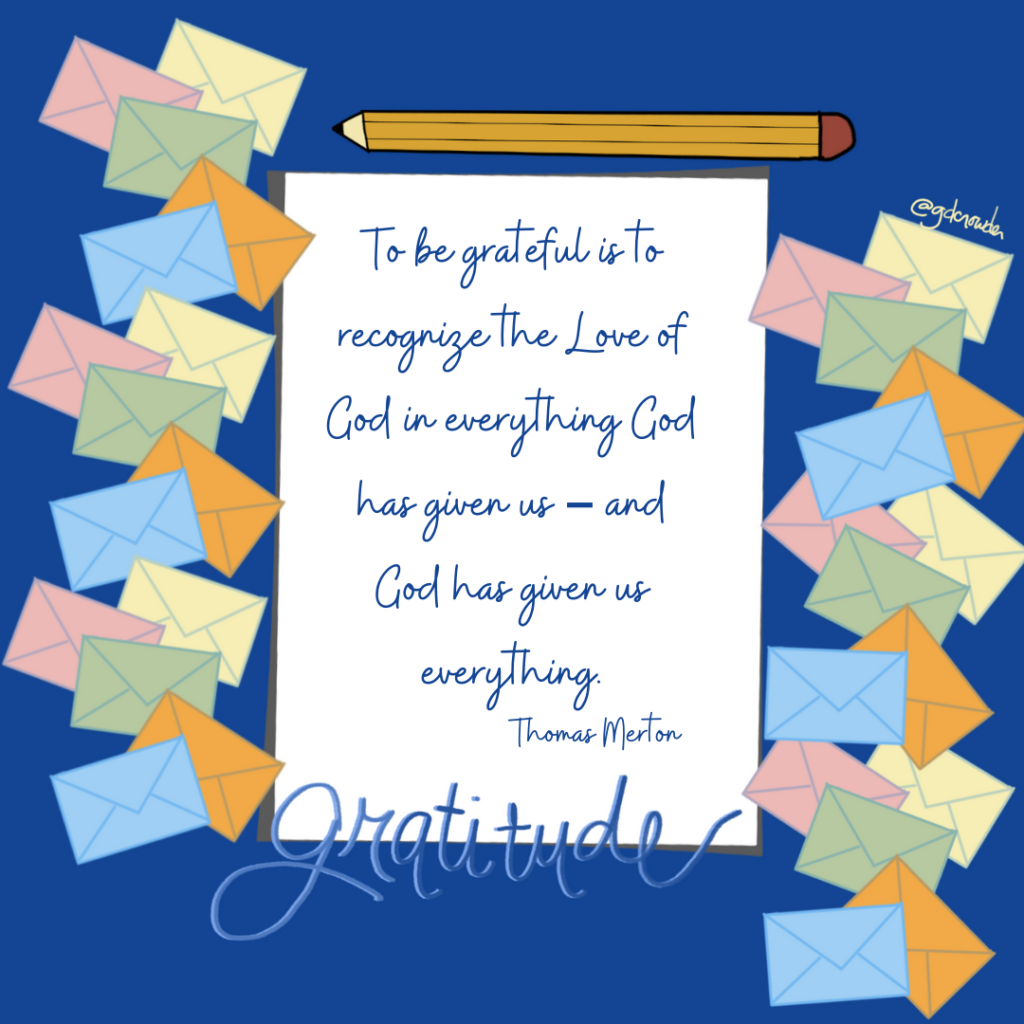 I'm worried about so many things to start this week…
Will I be able to do all I have to do for work?
Should I have done more to prepare for this week ahead?
Will I remember everything my kids need?
Will I get them prepared enough for the tests they have coming up?
Will I remember those extra things like bills to be paid and laundry that needs to be done?
Monday mornings are usually filled with so many questions for me, so many uncertainties as the week looms large ahead.
Usually by Tuesday I'm in a rhythm…
but Mondays are their own animal.
So in order to keep a check on my anxiety and start this Monday off right, I'm trying to focus first on gratitude.
It's the thing that St. Ignatius invites us to start with every time we pray the Ignatian Examen. Start with what is good before you worry about what needs improvement!
What am I grateful for today?
I'm grateful that I got my Moderna booster shot Saturday and that my arm has mostly recovered from the soreness!
I'm grateful for an incredible retreat last week with the seniors.
I'm grateful for Riley who gets me outside and walking more these days.
I'm grateful for chickens who give us delicious eggs every morning and my husband who takes care of them.
I'm grateful every time I get to wake up and start over… every time I get the choice to make it a better day ahead.
No matter where your head is at this morning, I'm guessing you can come up with a few "I'm grateful fors" to counteract the "Will I?s" and the "Should I?s" that plague us all.
So what are you grateful for today?