Normal day…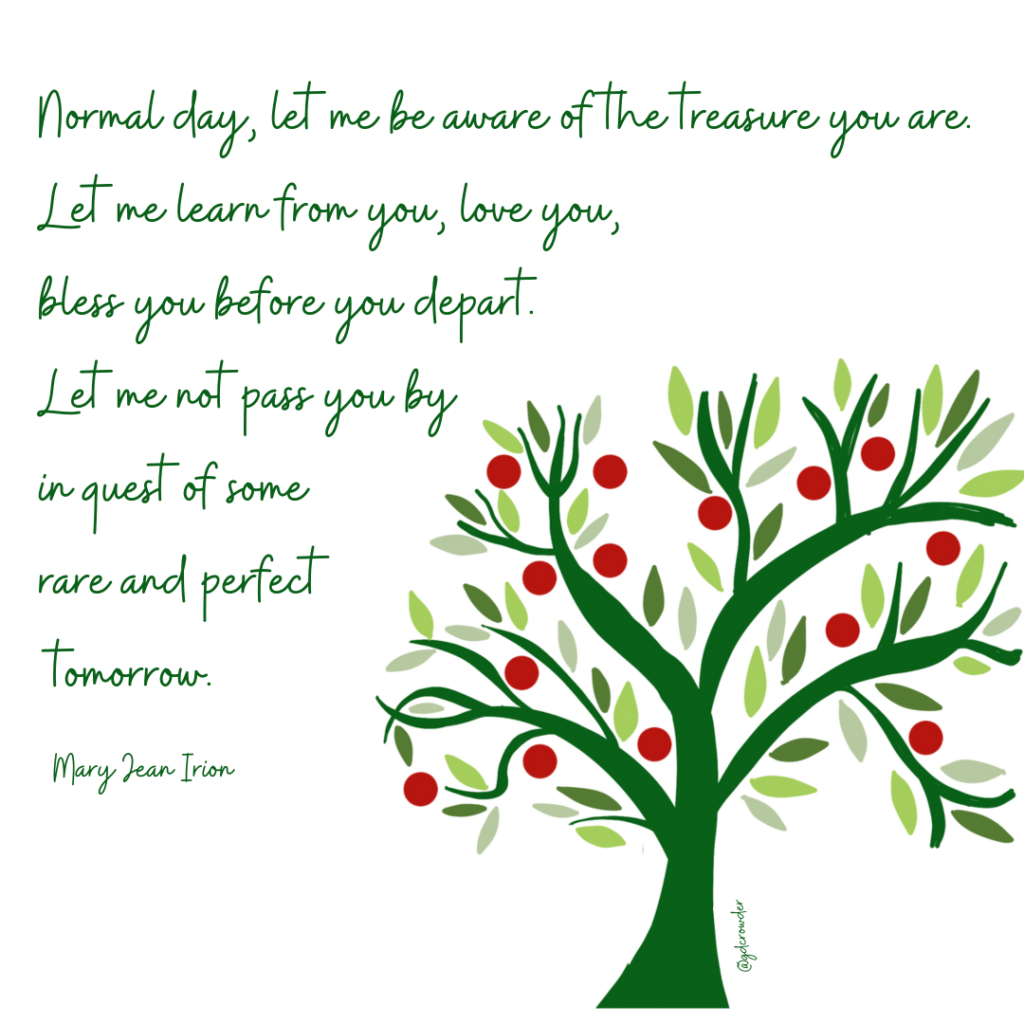 I love these words by Mary Jean Irion that continue:
"Let me hold you while I may, 
for it may not always be so. 
One day I shall dig my nails into the earth, 
or bury my face in the pillow, 
or stretch myself taut, 
or raise my hands to the sky and want, 
more than all the world, 
your return."
Yesterday, I remarked several times to myself and others that I was looking forward to Friday.
It started in the car when my twins asked me what day it was (I guess all days look the same at 6) and how many more days it would be til the weekend. "It's only Monday, boys!" I said shaking my head at their impatience.
Of course, once they put they idea in my head, I couldn't help but think about it – how great Friday will be.
I mean I do love Fridays (Chip Fridays as I affectionately call them). To me, they are the best day of the week!
But what about all the ordinary days in between?
I know, like this quote implies, that there are many ordinary days I long to have again. Ones I missed because I was so focused on what lay ahead.
So, today I'm focusing on today.
Today is Tuesday, a somewhat ordinary Tuesday, and I hope it'll be a beautiful one for all of us.