Today's readings are all about the rules – and a re-establishment of them by Jesus when the practice of them goes awry. In both the first and Gospel readings, we get to hear once again about the rules and norms we are familiar with in our Catholic faith.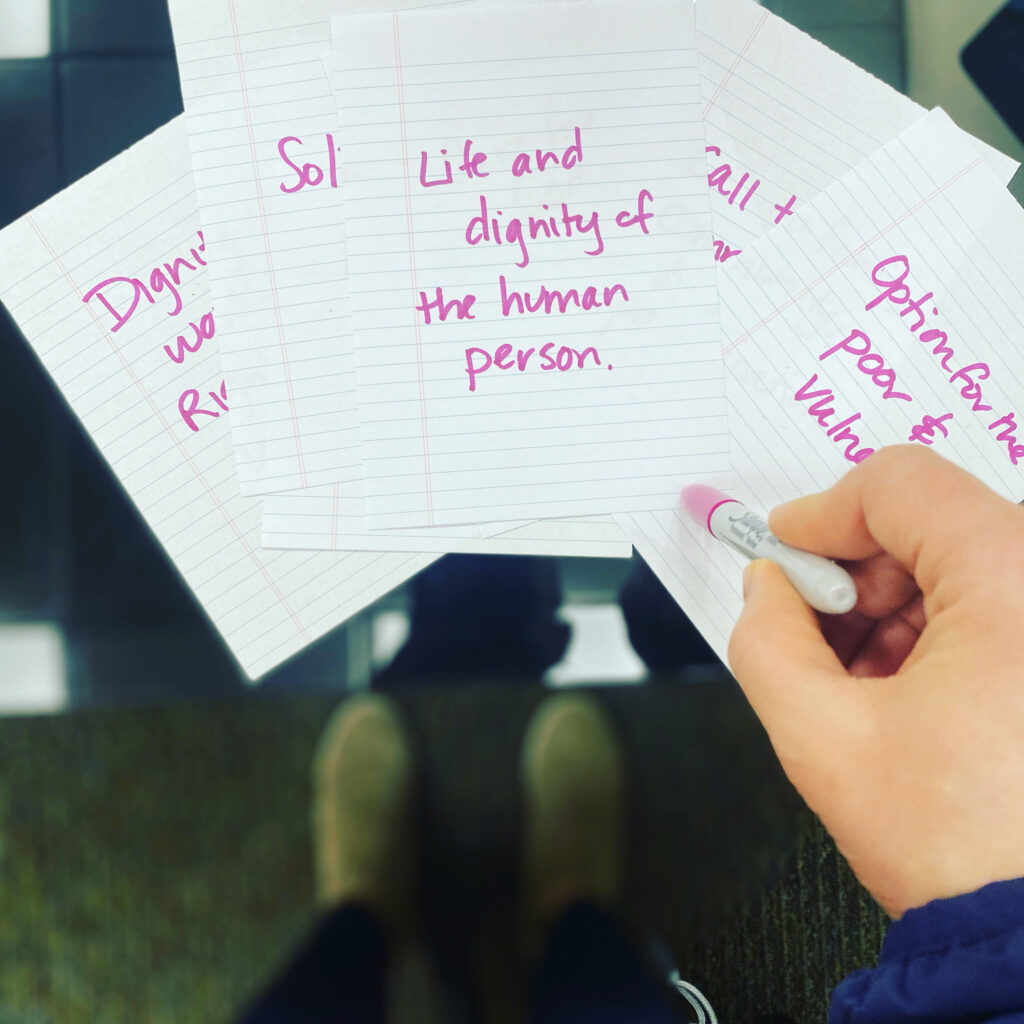 These readings made me think about some other rules or norms we have to go by in our faith. This particular teaching that came to mind was something I am sure I learned about sometime along my 16 years of Catholic school formation, but I didn't really come to know what it was or what it really meant until I started working at a Jesuit school fourteen years ago.
This teaching challenges me more than perhaps the 10 commandments or the challenge of Jesus in the temple in today's Gospel. This teaching was apparent in all Jesus said and did. It was how He lived His life. It is how He challenges me to live mine.
The teaching I speak about is Catholic Social Teaching. It's the set of principles that has definitely been a touch point for me this past year more than any other. There are seven principles on all, but the number one principle of Catholic Social Teaching is the one that I always come back to when I think about how my actions affect others – the life and dignity of the human person.
It reminds me that every person has dignity. Every person was uniquely created by God and is loved by God. The challenge is that I am to honor that dignity in the choices I make. I am to value the other person and care when my decisions and actions have a negative affect.
The principles of Catholic Social Teaching are present in every one of our classrooms, serving as a daily reminder of why we are to be Men and Women for and with Others.
Today's readings brought all these principles to mind for me today, and I wanted to share them with all of you. You can find a more detailed explanation of all the tenets of CST on the usccb.org website. 
This morning, my prayer is connected to the first one, however. I pray today that we may all recognize the dignity and worth of every human being. May Jesus turn over the tables in our hearts that block us from honoring that dignity. And may we be inspired to see each other as God sees us.