What do you need today?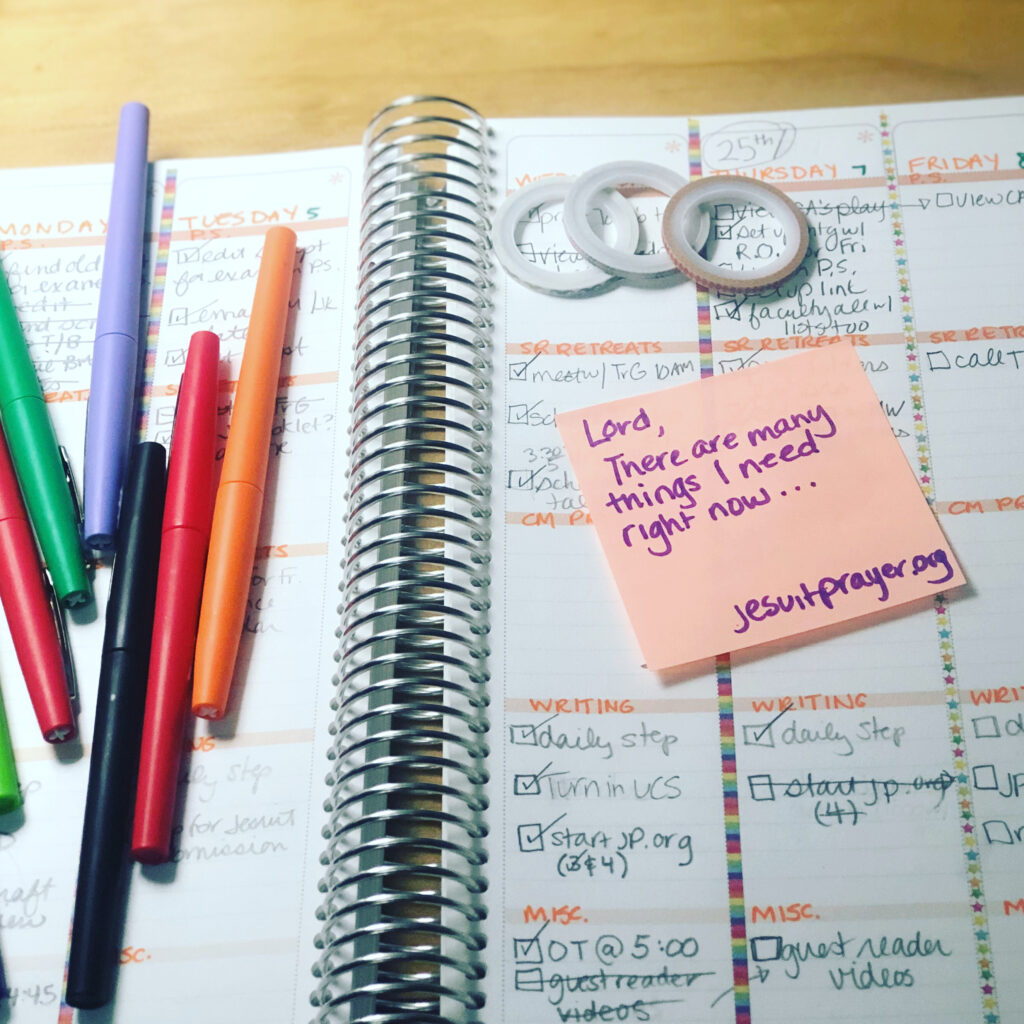 Do you need to vent?
Do you need to cry?
Do you need to just get on with your day and tune out the world for a bit?
Do you need answers?
Do you need solutions?
Do you just need it to be finally okay to just ask for a hug?
Or do you not have the words right now for what it is you need but you just wished someone knew what to give you anyway?
Ignatian Spirituality taught me about the word grace. It was actually my word of the year last year. Praying for a grace is asking God for what you need from the depths of your soul. Sometimes, words fail when asking for a grace, however. When you are digging down deep and wondering what it is you really need, sometimes words just aren't sufficient.
For God, that doesn't matter. I believe that even if you don't have the words right now to ask for what you need, simply placing the want before God is enough. God showers grace on us simply because we are, simply because God loved us into being and has loved us every moment since.
Today, I'm over at JesuitPrayer talking about today's Gospel. It's the one where the leper asks for what he needs (physical healing) but God gives him what he really needs first (spiritual healing and forgiveness). 
This is the prayer I placed with my reflection. Let it be our prayer this morning. May God shower you today with abundant grace and lighten the load you carry.
Lord,
There are many things I need right now,
Some of which I have the words to ask for,
And some I do not.
Help me to discern what I really need,
And then voice those needs to you.
Help me to believe that you are listening.
Quiet my fears and increase my faith.
Amen.
(Go check out jesuitprayer.org for my reflection on today's Gospel. Jesuit Prayer offers daily short reflections and prayers. Great resource to add to your daily prayer routine!)