Back in July, I committed to be a regular contributor to a new blog Becky Eldredge was starting up. She invited a bunch of women writers steeped in Ignatian Spirituality to contribute. It was exciting to gather on the first few zoom calls as we discussed a name for the blog and worked out some of the initial monthly themes.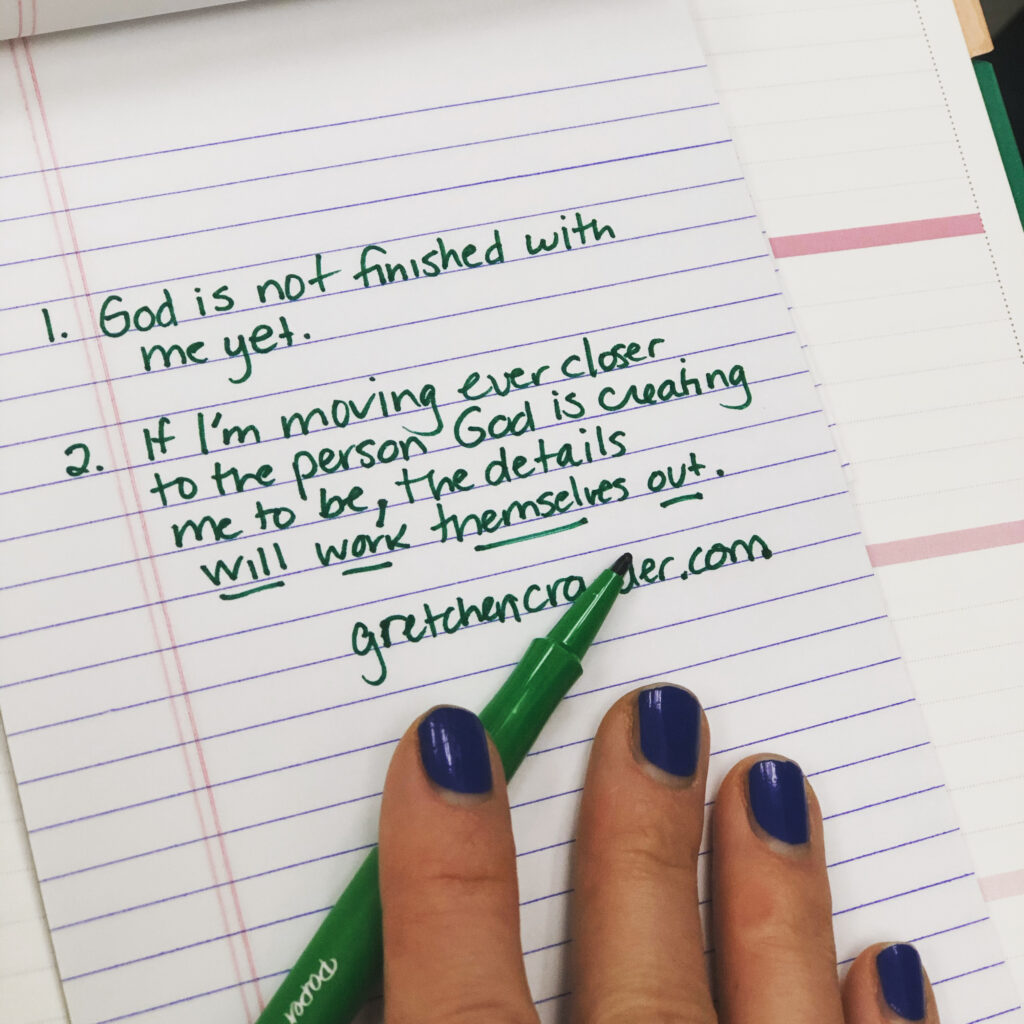 Today, my fourth monthly contribution is live. The theme I was asked to write about was being "Uniquely Formed" by God. For a couple weeks, I stressed about what to write about. I looked for moments in my day that would somehow elaborate to a piece on how God forms me. And then, just as I was thinking I'd never put words onto the page, I clicked on the front page of my website and read the words I left for all of you there.
"In life, I fail as much as I succeed, but I believe two things:
1)God is not finished with me yet.
2)If I am moving ever closer to the person God is creating me to be, the details will work themselves out."
So do me a favor today, click this link and read what I wrote over at Into the Deep. Get to know why I believe these two things and what third one I think I should add now. Hopefully these words will inspire you as they have inspired me.
My prayer for you today is that you may believe that God is still working in you and that you may take steps towards the person God created you to be with faith.
Don't get lost in the details.
Don't get in your own way.
We can do this!