Today is my 36th first day of school.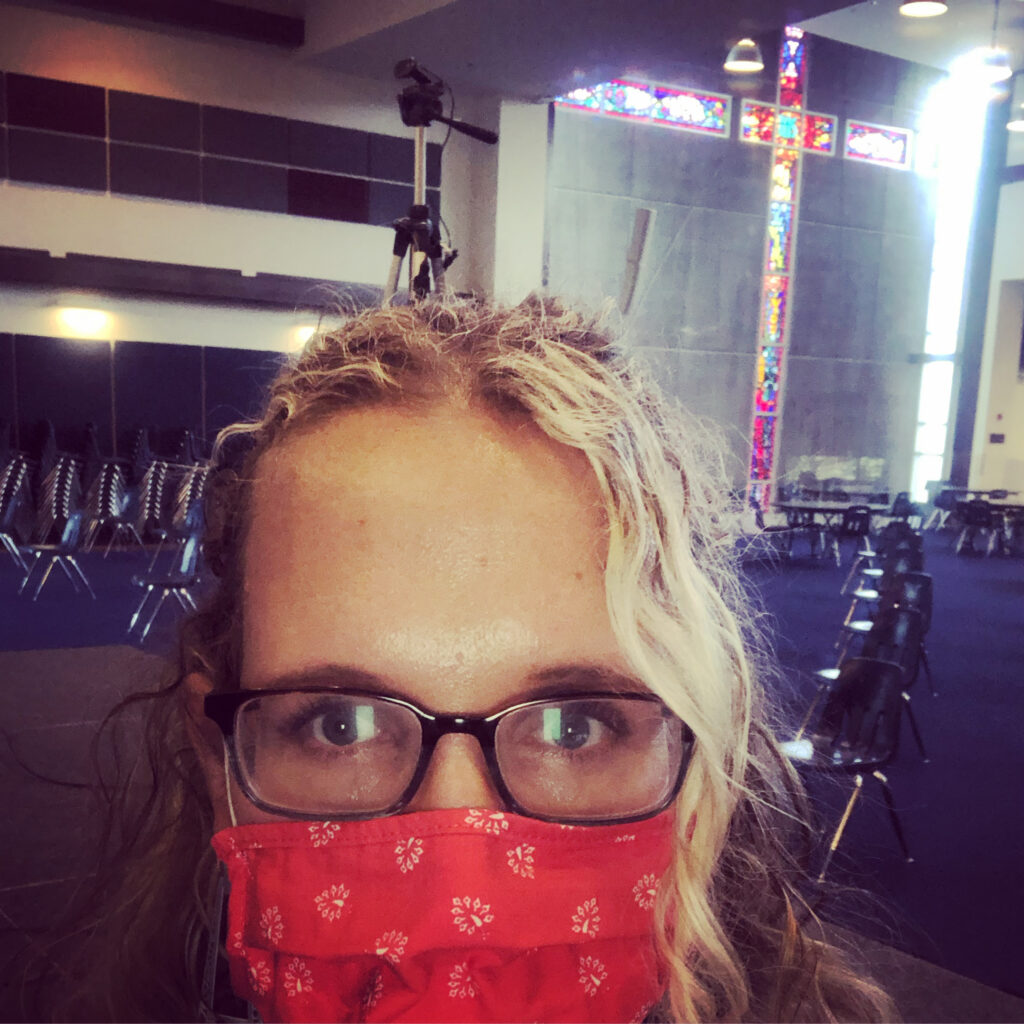 I've been in school every single year since I was four years old. I don't remember back that far, so I couldn't say for sure that this is the weirdest start to a school year I've ever experienced… but, I mean, it has to be right?
Yesterday, I encountered students at school for the first time in months. I'm sure I had a wide range of thoughts about what I would feel in that moment over the last few months at home… but I don't think I could have accurately predicted how much it would feel like coming home again.
I listened to some familiar welcome back talks and watched people launch into their usual hallway routines… and even behind masks and lots of hand sanitizer- it felt so much the same.
It felt like we had never left.
It felt like nothing had changed.
Even though so very much had.
It turns out that the phrase my gym likes to use every time I feel like there is no possible way I can finish a class has a grain of truth to it – we are indeed stronger than we think.
And like Fr. Josh told us in our faculty mass last week – this might just be our finest moment yet.
My prayer this morning is for not only my fellow faculty members but all faculty starting up this week – May you feel deep within your bones that you are, indeed, stronger than you think. And may you have a similar moment of realizing you are right where you need to be as you start your classes up and say with confidence: "Students, I've missed you. Welcome home."